Around five years ago, the quality of budget beauty used to be pretty inconsistent, however budget beauty really has improved dramatically over the last few years. Some drugstore brands are now giving higher end brands a run for their money especially with the soaring popularity of 'dupes'. I'm a big fan of budget beauty and I love that you don't always have to spend a lot of money in order to get high quality products and today we've rounded up our holy grail drugstore makeup picks which we are coveting here at Luxplus.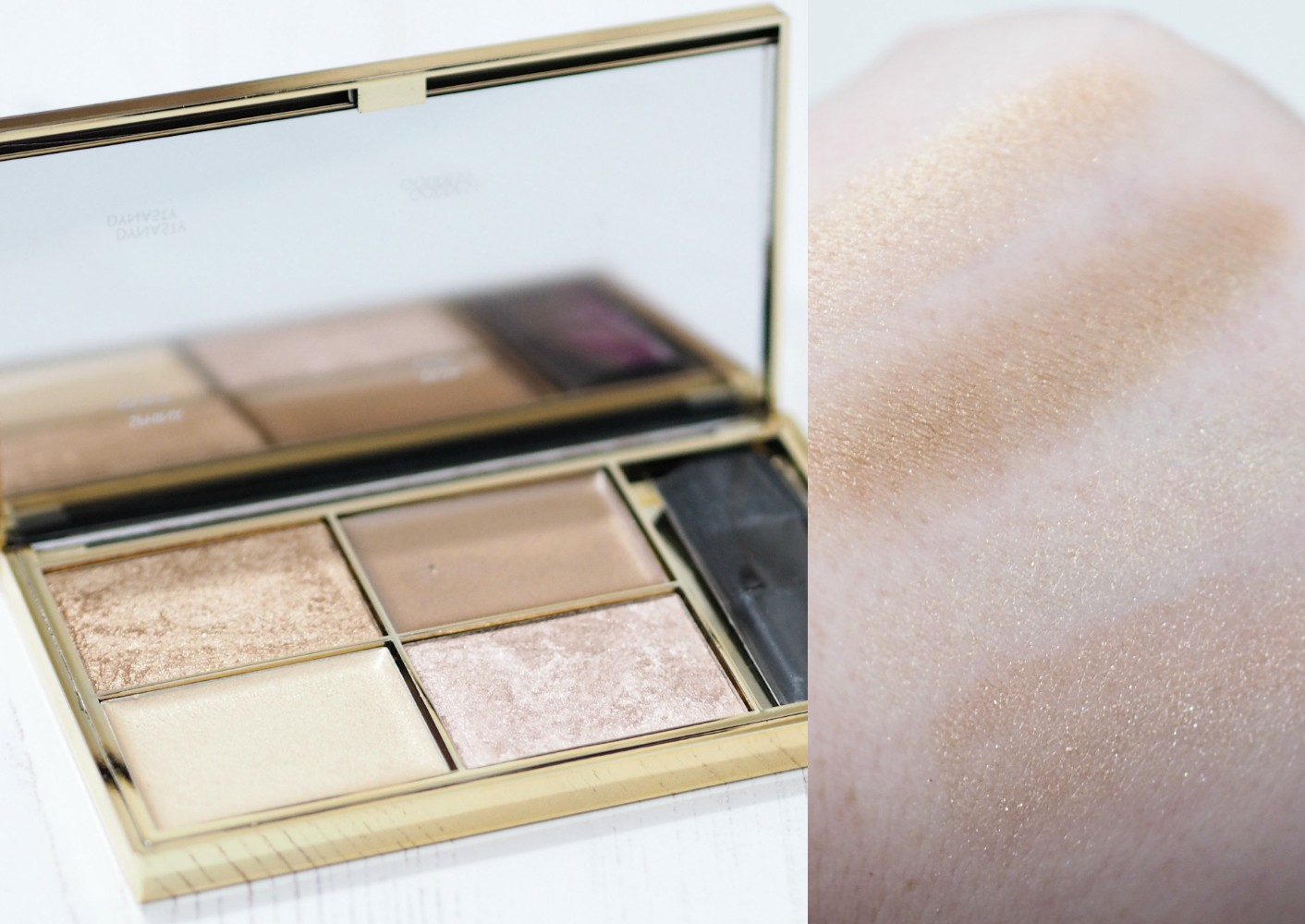 I'm pretty sure every beauty lover knows about the Sleek Highlighter Palettes as they reached cult status very quickly due to the likes of Nikkie Tutorials and Jaclyn Hill singing their praises. Their most iconic Highlighter Palette is the Solstice Palette but I actually prefer the Sleek Cleopatra's Kiss Highlighting Palette as I feel it's a little more versatile. The Cleopatra's Kiss highlighter palette has stunning gold mirrored casing, a mirror within the lid and a small brush for application. Brushes included within palettes tend to be quite disappointing but this brush is very usable especially when travelling.
Within the palette there are two powder highlighters as well as two cream highlighters which are all warm in tone and can be used individually or layered for a more intense effect. The top two shades within the palette are Sphinx (powder) and Delta (cream) and the bottom two shades are Dynasty (cream) and Goddess (powder). The Solstice Palette is undeniably pretty but it contains pinks and peaches which aren't necessarily as easy to wear as the golds and bronzes within this palette and I think it will work for most skintones.
No budget beauty roundup would be complete without mentioning Makeup Revolution, as they've revolutionised drugstore makeup with their trend-led releases and frequent launches which has made other drugstore brands step up their game. The Makeup Revolution New-Trals Vs. Neutrals Eyeshadow Palette is one of Makeup Revolution's bestselling palettes since its launch and has been likened to the Anastasia Beverly Hills Modern Renaissance Palette with its similar selection of warm tones. The top row of the palette is mostly warm toned whilst the bottom row is mostly cool toned with a mixture of matte, shimmer and satin shadows. Every brand is launching their own warm toned palette right now but I honestly believe that this is one of the best eyeshadow palettes the drugstore has to offer, and is well worth a try.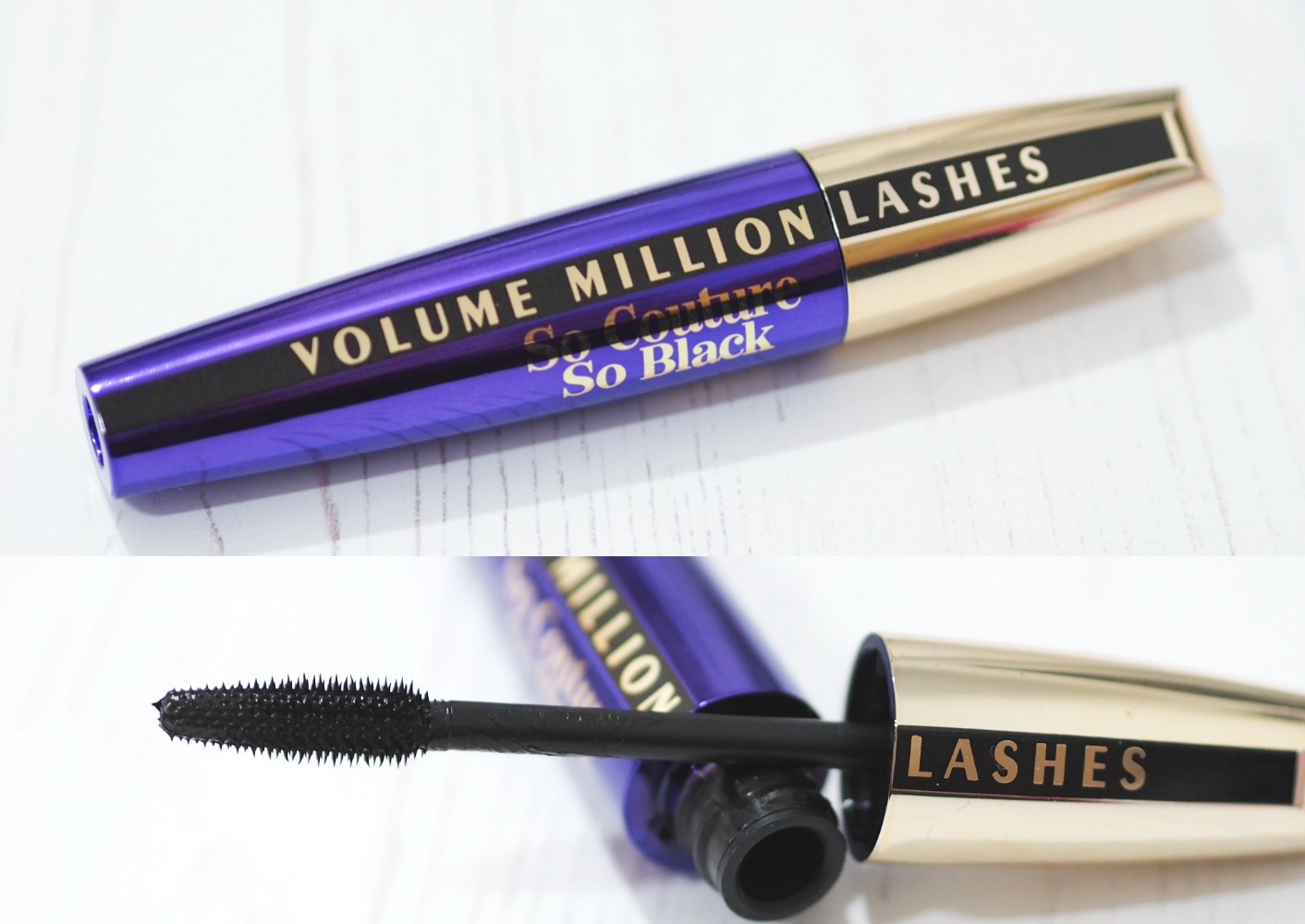 Mascaras are such a divisive product as different formulas and wands work well for different lashes which is why beauty brands are constantly launching new mascaras. Although some drugstore brands can charge around the £12 mark for a mascara which is bordering on highend prices, if you manage to find one which works well for your lashes, it can make a massive difference to your makeup look. My lashes are naturally short and straight so I tend to find that bigger mascara wands are more effective for my lashes and L'Oreal mascaras are generally my favourite, and the L'Oreal Volume Million So Couture Mascara is what I've been loving recently.
The Couture brush has been tailored by experts to coat every single lash without clumps, with extra soft and small bristles gently thickening the look of each and every lash. The rigid wand enables an even and easy coating of every lash from root to tip. I really like that this mascara prevents my lashes from getting clumpy or spidery as the bristles do a great job of separating the lashes for lengthened, dramatic lashes which hold a curl all day without flaking or smudging.
My drugstore foundation recommendation for those that have dry skin is the Max Factor Miracle Touch Liquid Illusion Foundation. The foundation is packaged within a jar with a sponge in the lid making it handy for touch-ups on the go. The foundation has a solid to cream formula which works as a foundation, concealer and powder in one easy step for flawless and radiant finish. I really like how dewy the foundation leaves my skin whilst also offering a decent amount of coverage without highlighting fine lines and dry patches.
Wet 'n Wild isn't available to purchase within the UK drugstores so I'm thrilled that we're now stocking the brand here on Luxplus, especially the fantastic Wet 'n Wild 1 Step Wonder Gel Nail Colors. I'm somewhat of a nail polish obsessive so I've tried many different supposed 'gel' formula nail polishes which don't require curing with an LED Lamp from brands such as Barry M, Rimmel, Sally Hansen and Maybelline but nothing in my opinion compares to the amazing Wet 'n Wild 1 Step Wonder formula. This particular shade is Coral Support which is the prettiest coral creme with full opacity in just two coats with a self levelling formula and a great wide brush. Coral Support is such a lovely shade for the warmer months and I cannot recommend the formula enough if you're looking for super glossy, longlasting and easy to apply polishes.
Lip Liners are getting a lot of love right now and the Max Factor Colour Elixir Lip Liners are my absolute favourites as they have a perfectly soft and creamy consistency which glides across the lips without tugging the lips. My standout shade is Pink Petal which I've found to compliment any nude or pink lip colours and can even be worn alone all over the lips as the formula is so comfortable to wear. They're not at all patchy or dry, nor are they super soft that they crumble on contact with the lips. I think the Max Factor Colour Elixir Lip Liners are one of the best lipliner formulas regardless of price and are comparable to those from MAC.
I like to wear liquid eyeliner almost every day as I like how much definition it gives my eyes but it can be hard to find the perfect liquid liner which is easy to apply, longlasting, intense in colour and doesn't smudge when on the lids. Everyone has their preferred eyeliner format albeit a felt tip liner or brush nib but I personally gravitate towards a super precise felt tip nib which offers a little flexibility during application to match the natural contours of the eyelid. My current favourite eyeliner is the W7 Line to Five Waterproof Eyeliner as it ticks all of the boxes and is very easy to apply due to the longer length of the pen's nib and subtle flexibility. Plus it has a waterproof formula so it stays in place even when hayfever is playing havoc on my eye makeup.
I use eyeshadow primer everytime I wear eyeshadow as they really help to intensify the colour and finish of shadows, as well as improving their longevity. I used to religiously use the Urban Decay Primer Potion which is £16 a tube, but after discovering the W7 Eye Got the Power All Day Wear Eyeshadow Primer I can't imagine I'll ever go back. The W7 Eye Primer is a nearly a quarter of the price of the Primer Potion but is a very credible dupe with multiple shades to choose from just like the Urban Decay Primer Potions. I have the Natural shade which is almost identical to the 'Original' shade from Urban Decay in that it's an off beige colour with a silicone smooth consistency which helps prep the lids whilst also mattifying any natural shine. It's the best budget eyeshadow primer I've used and I feel it deserves a lot more hype...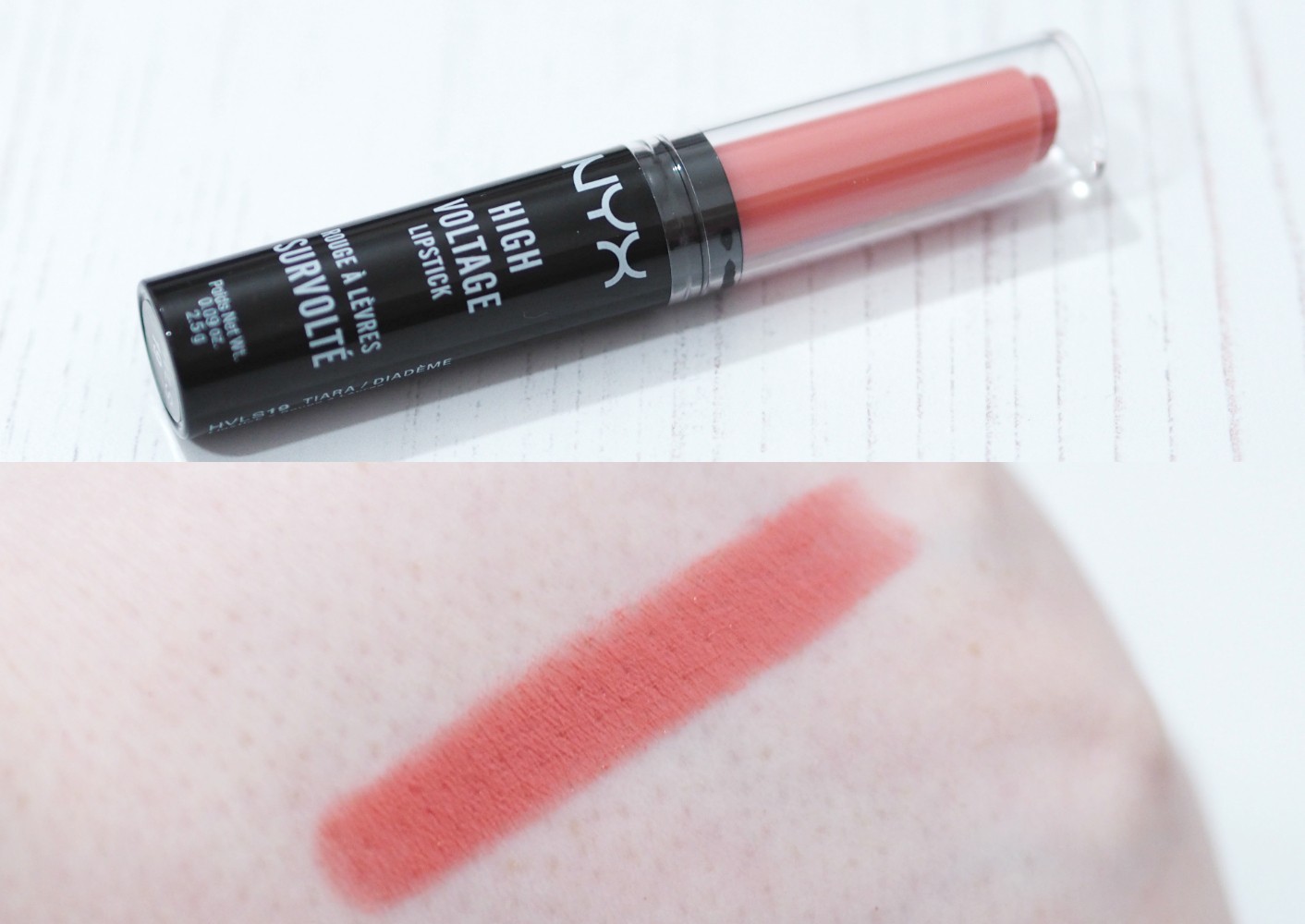 Nyx lipstick
Everyone is raving about matte lipsticks right now but give me a comfortable lip colour over a drying matte any day. NYX are one of my favourite budget beauty brands so we're thrilled to now stock a range of their products here on Luxplus. If you love intense colour, creamy formulas and decent longevity, the NYX High Voltage Lipsticks are well worth a look especially as they have an extensive shade range. My star shade is definitely Tiara which is a pinky coral which couldn't be more perfect for Summer. The formula is similar to the MAC Amplified finish but at a more purse-friendly price and they feel comfortable on the lips. If you're looking for other shade recommendations within the High Voltage range we also really like Beam, Rags to Riches and Pink Lady.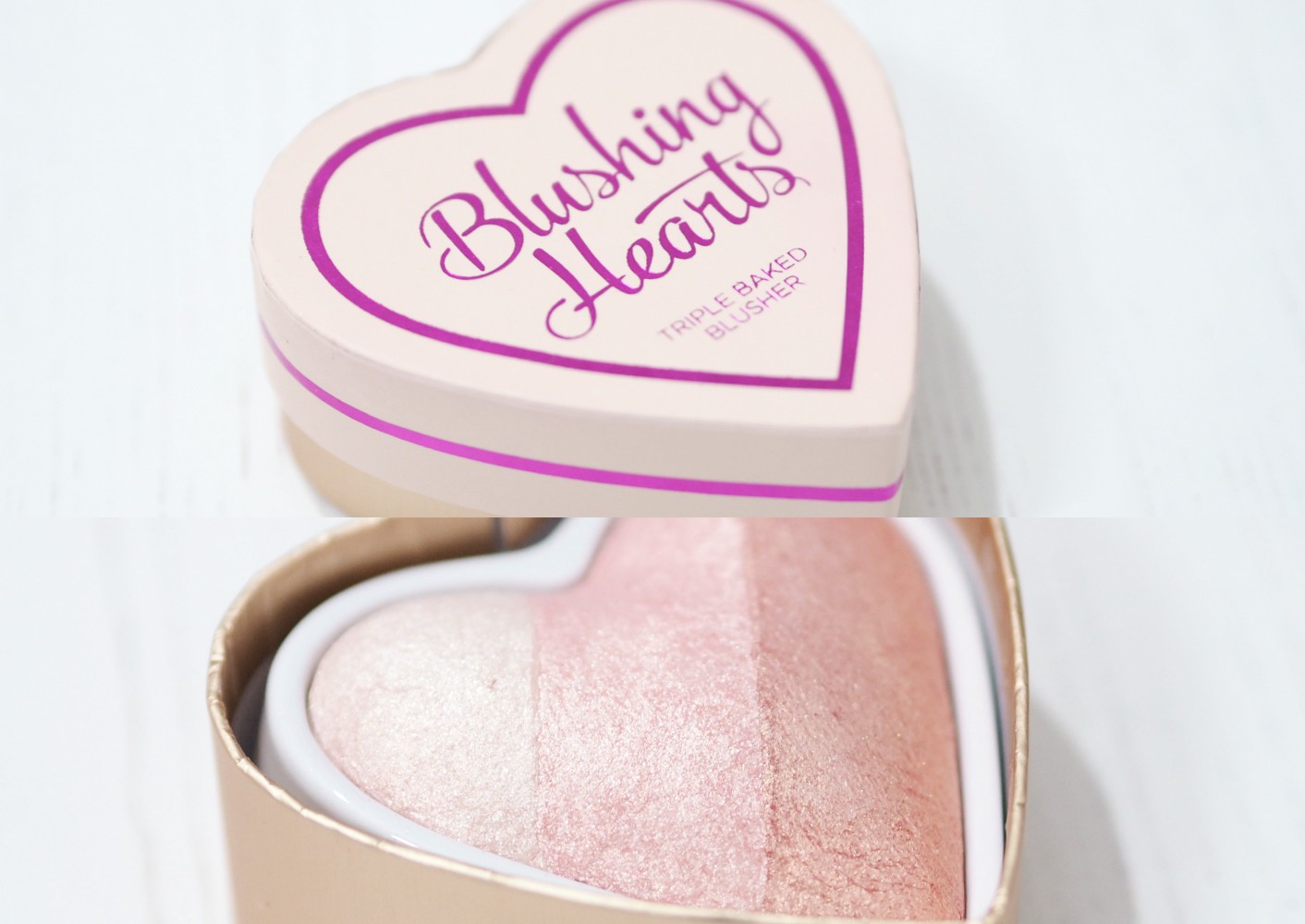 There's no denying that Makeup Revolution were 'inspired' by the Too Faced Sweethearts Blushes for the Makeup Revolution Blushing Hearts Triple Baked Blushes. They're adorably packaged within heart shape boxes with three super shimmery shades within the one pan. Iced Hearts is the shade I'm currently loving which contains an icy pink, a pale pink and a bronze which can be used individually or blended together for a peachy bronze shade which works well as a blush and bronzer in one, as well as working as an highlighter due to the shimmery finish. The heart shaped box contains a generous 10 grams of product so you can even use it on the body with a big fluffy brush for extra glow which would look stunning with a tan.
So they are the products we're currently coveting here at Luxplus HQ.. we'd love to know if you've tried any of these products?