Matte lipsticks have become hugely popular over recent years especially thanks to the likes of Kylie Jenner with her highly coveted Kylie Lip Kits which are pretty pricey especially when you factor in customs fees too. It used to be quite hard to find matte lipstick formulas within the drugstore, but now every brand appears to have their own matte lipstick range so you can achieve the on-trend matte lip look without breaking the bank. Depending on your personal preference, there are a few different matte lipstick formulas including liquid lipsticks, lipstick crayons as well as the conventional lipstick bullet format. We've rounded up a selection of affordable matte lipsticks, as well as a game changing extra.
Matte Lip Crayon
Ciaté are a super popular nail polish brand with their extensive range of Paint Pot Polishes, but they also have a makeup collection too. The Ciaté Lip Chalks are a range of six matte lipstick crayons in a choice of pink and nude shades. The Lip Chalk formula is said to be enriched with an innovative blend of dry oils, with a built in 'propel-repel' mechanism so they don't require any sharpening, reducing any unnecessary wastage. They feature super fine pigments which offer an intensely matte, even colour coverage without bleeding or feathering alongside a softening shea butter formula.

From the shades on offer, I chose Instaglam which Ciaté describe as being a terracotta but in my opinion, it is a pretty brown toned nude which is very wearable in my opinion. The crayon has a lovely and creamy consistency which glides across the lips without tugging, and the formula doesn't emphasise any dryness of the lips either. The inclusion of 'chalk' within the name made me wonder whether the formula was going to be on the dry side, but it really isn't and feels comfortable on the lips during and after wear, and I like the packaging too.
Within the UK the Rimmel Show Off Lip Velvets are called the 'Rimmel Apocalips' but they're exactly the same product even though they have different names in different countries. Rimmel have the Show Off Lip Lacquers which are a range of glossy, intensely pigmented liquid lipsticks but the Rimmel Show Off Lip Velvets are their matte range of liquid lipsticks and the tubes have a matte finish to reflect the matte finish within the tube. The Rimmel Show Off Lip Velvets are described as having weightless liquid colour with a velvety smooth finish, and up to eight hours of wear time. The formula is said to be moisturising and instantly increases the moisture of the lips by 31%.

The Show Off's are packaged within a lipgloss style tube with a doefoot applicator which I really like as it allows for a more precise application, especially along the lip line. I find the formula to be easy to apply providing you use thin layers as thicker layers take a longer time to dry and it can become a little patchy. The Apollo shade is a pale light peach shade which won't flatter everyone due to how pale it is, but the colour can be altered depending on the colour of the lip liner you use underneath. I think this particular shade would suit those with paler skintones, but by using a deeper nude lip liner the shade will dry down to a slightly darker peach shade.

The W7 Mattenificent Lips Lipsticks are a matte lipstick range which are available in a total of six shades. W7 have quite a few different matte lipstick formulas but their Mattenificent Lips are their newest lipstick line with all of the shades being different shades of nude and peach. I have the Cote d'Azure shade which W7 call a 'peachy nude' which is an accurate description, although I'd say it's definitely more peach than it is nude. I have to admit I wasn't expecting very much from this lipstick as I've not had the best results with W7 lipsticks previously but this is a great lipstick formula, with an amazingly creamy formula which rivals some higher end matte lipstick formulas in my opinion. Cote d'Azure is such a pretty peach shade which will be perfect for the warmer months, especially with a tan.
The Barry M Lip Paints have been around for many years and were notorious for being super dry and chalky, however their new collection of Matte Lip Paints are the complete opposite with the perfect creamy formula which is easy to apply and not at all drying. The packaging is the same as the original Lip Paints with their rectangular casing and rubberised texture which is somewhat of a magnet for fingerprints, but I think it looks and feels very sleek considering how affordable it is and I like that the bullet has a BM embossed into it.

We featured the shade Cutie Pie from the range in our Long Lasting Party Makeup article, which is a stunning rosy pink shade but this is Undressed which is another browny nude shade. Undressed doesn't have the same intense pigmentation as Cutie Pie, but it's still easy to apply and I imagine this shade will flatter almost all skintones and it doesn't need to be paired with a lipliner either. I also found that the formula of Undressed was the most comfortable formula from all of the above matte lipsticks.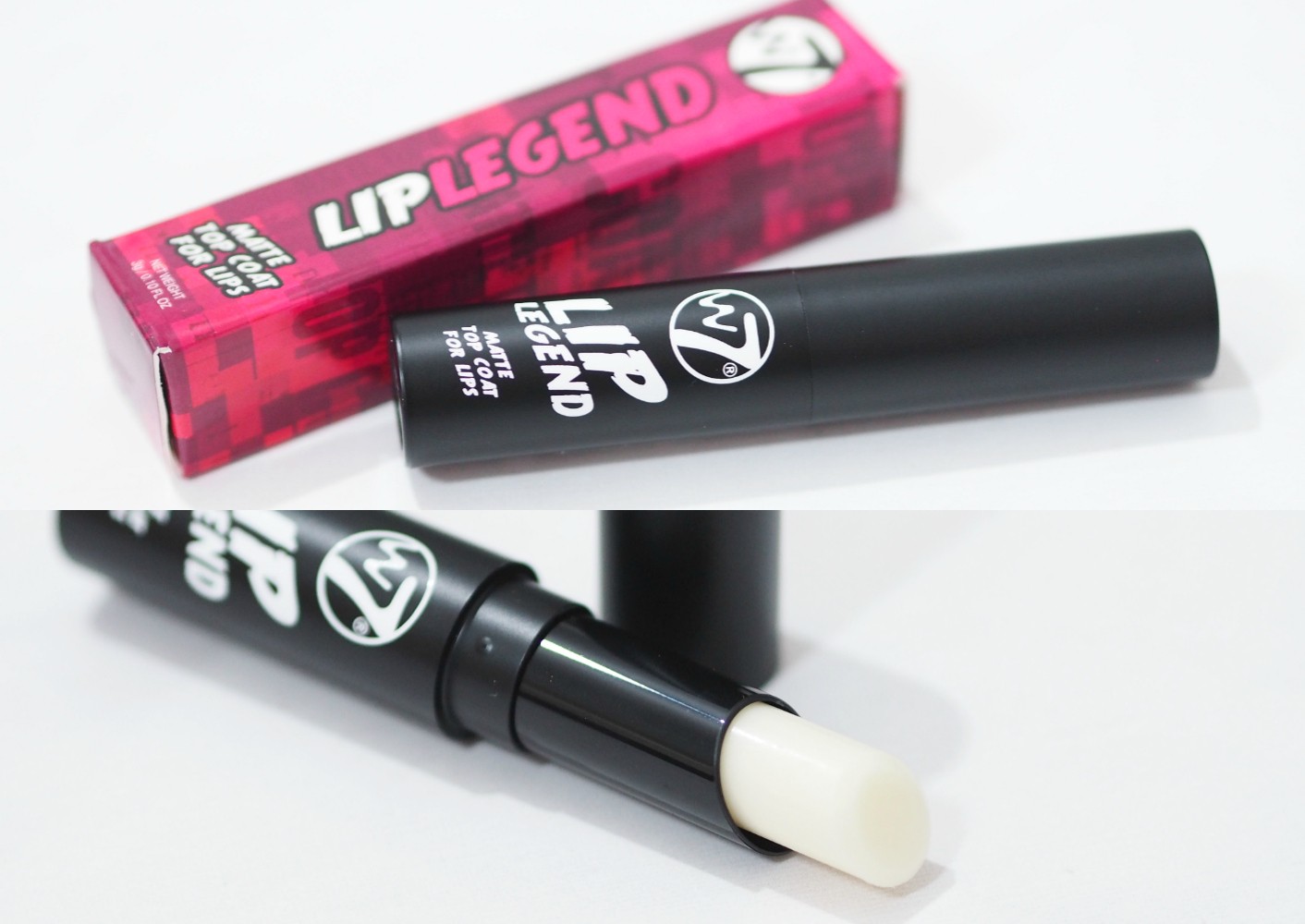 Matte Top Coat
Our last pick isn't a matte lipstick or lip lacquer but we had to include it as it's such a genius product to own, especially if you like a matte finish for your lip products. The W7 Lip Legend is a clear balm which looks like a lipbalm within the packaging, but it's a clear topcoat which you can apply over the top of any lip product to give it a matte finish. There a couple of higher end matte lip topcoats but they cost around the £20 mark so I was really intrigued by this budget alternative. To apply you literally just swipe the balm stick over your lip product, but I prefer to apply to my fingertip and apply rather than using the stick directly onto my lips so I can keep the stick as clean as possible. You can also apply to the lips first, and then layer your lip product of choice over the top.

This really is a fantastic concept, especially if you have a large lip product collection and you want to get more wear from your products instead of purchasing new matte lip products as you can just convert your existing shades. Does it work? That's the most important thing... and I'm pleased to confirm it really does work at instantly mattifying the lips. It doesn't leave the lips feels dry either as it's a lightweight balm, so it's a great product if you like the longevity of a matte lipstick but you don't like how heavy and drying some matte lipstick formulas can be, as it's very comfortable to wear.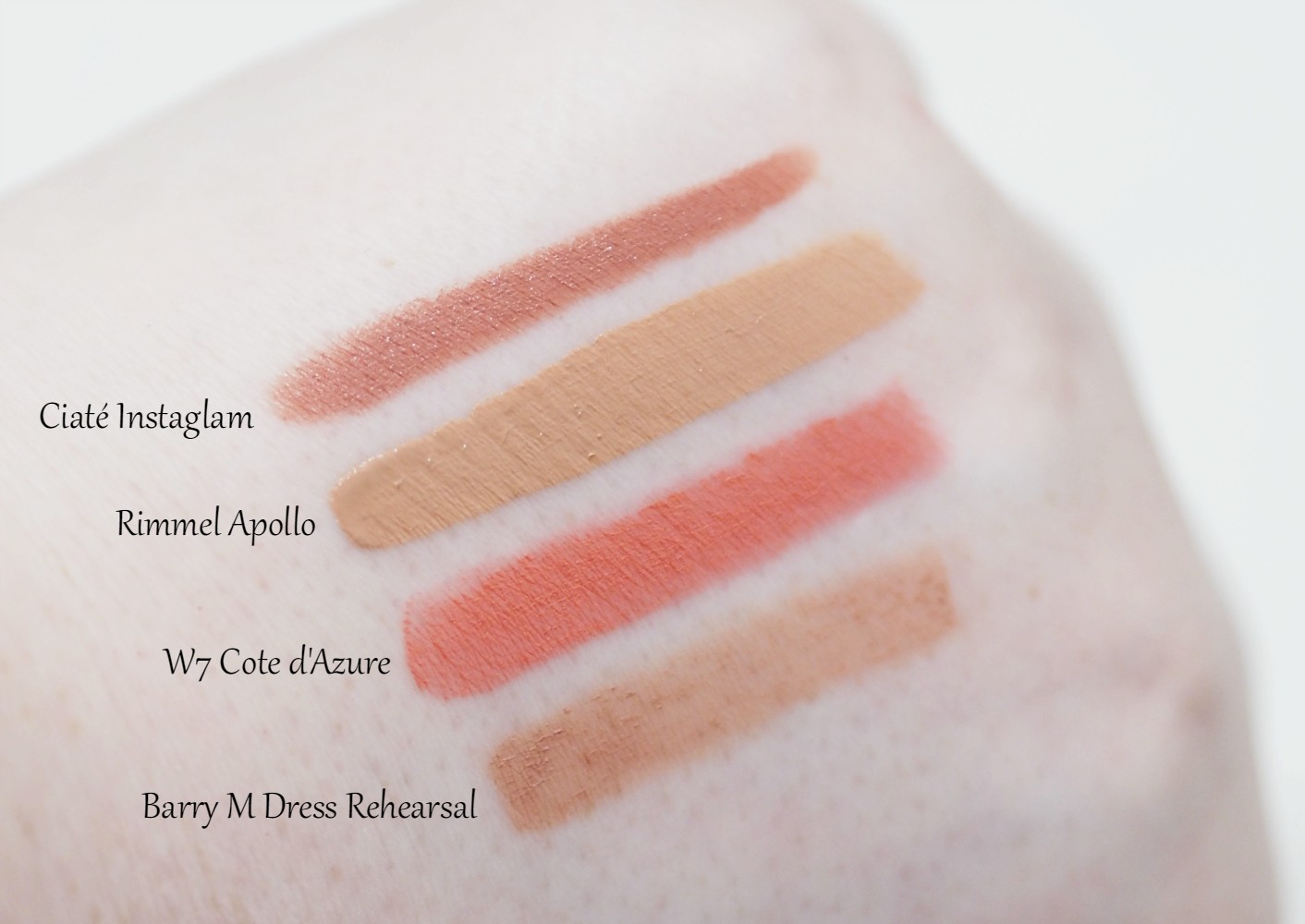 So they are the matte lip products we've been currently coveting... We'd love to know if you've tried any of these matte lip products?